Meatless Monday
is a global campaign to get folks to stop eating meat on Mondays. The campaign is based on the fact that reducing meat by 15% (or one-seventh) can reduce greenhouse gas emissions, save money, and may even make you healthier overall.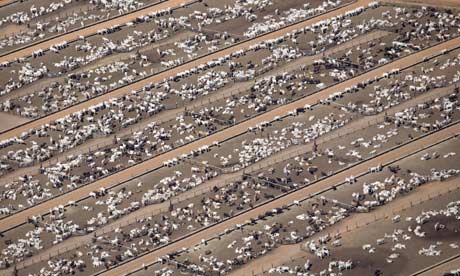 This particular Meatless Monday coincides nicely with a
fresh UN report on the impact of eating dairy and meat
:
Agriculture, particularly meat and dairy products, accounts for 70% of global freshwater consumption, 38% of the total land use and 19% of the world's greenhouse gas emissions...
Come on, one day a week is a piece of (vegetarian) cake.
Here are some meatless recipes to get you started:
Sweet Zucchini-Eggplant Salad
Ginger-Garlic Sugar Snaps and Shiitakes